Welcome to the OfficeSublets Blog
The mission of our blog is to keep you abreast of fantastic office spaces for rent in Manhattan. You'll find a wide variety of offices sublets -- fully furnished offices, short-term offices, fashion showrooms, law firm sublets, and much more. To mix it up a little, we occasionally write New York City-related articles about notable buildings and neighborhoods, the ABCs of office leasing, and anything else we can think of.
Flexible Office Space for Rent in Nomad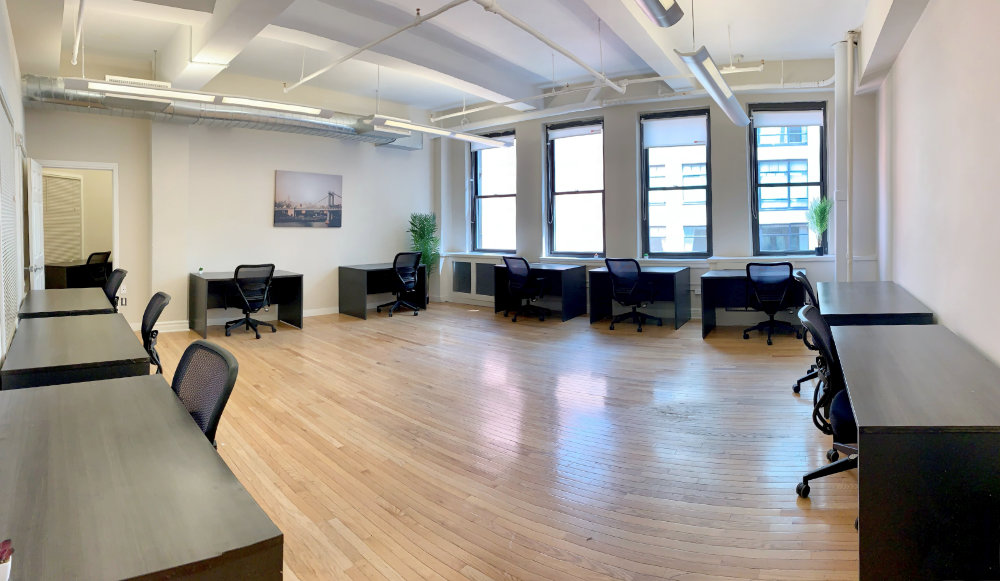 This move-in-ready, flexible office space for rent in Nomad is available immediately. It's a flexible lease term -- even month-to-month -- and will be delivered as a fully furnished office space. The layout has a large open area and a separate private office. In addition to this dedicated space, you'll have access to a dozen conference rooms, several lounge areas, and a kitchen. The building has multiple passenger elevators and a security guard, and it's located directly across from Madison Square Park, which is the perfect spot to take a break from the office. 
Read More...
Subleasing Office Space from a Law Firm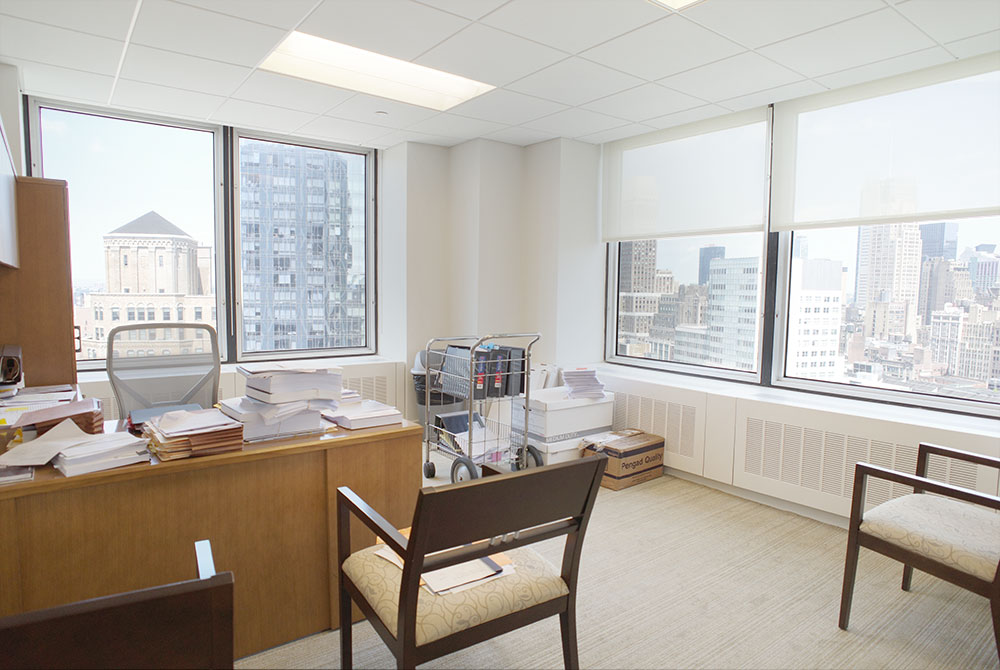 Many law firms in Manhattan have vacant offices within their suite that they are not using. These private offices are just sitting empty, collecting dust. There are lots of reasons why law firms could have excess office space. Maybe the firm has downsized over the years, or perhaps they rented a larger suite than they needed in order to have room to grow in the future. Whatever the reason, many law firms rent office space to sole practitioners or small law firms who need office space to run their business.
Read More...
100th Anniversary of Grand Central Terminal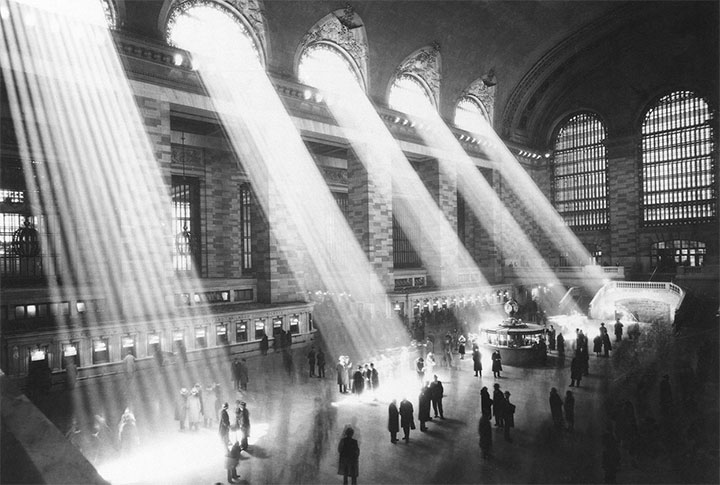 Every New Yorker should know that there is no Grand Central Station in New York City, but there is a Grand Central Terminal. The distinction, and the point that confuses many, is that a station is a particular place that a train (or many trains) passes through while on its way to a destination. A terminal, on the other hand, is a massive yard that is the end location for all the trains on every line. Grand Central, then, is definitely a Terminal and not a lowly station. If you still want to go to Grand Central Station you can as it's the name of the post office located nearby.
Read More...
The Design, Religion & Allure of Citigroup Center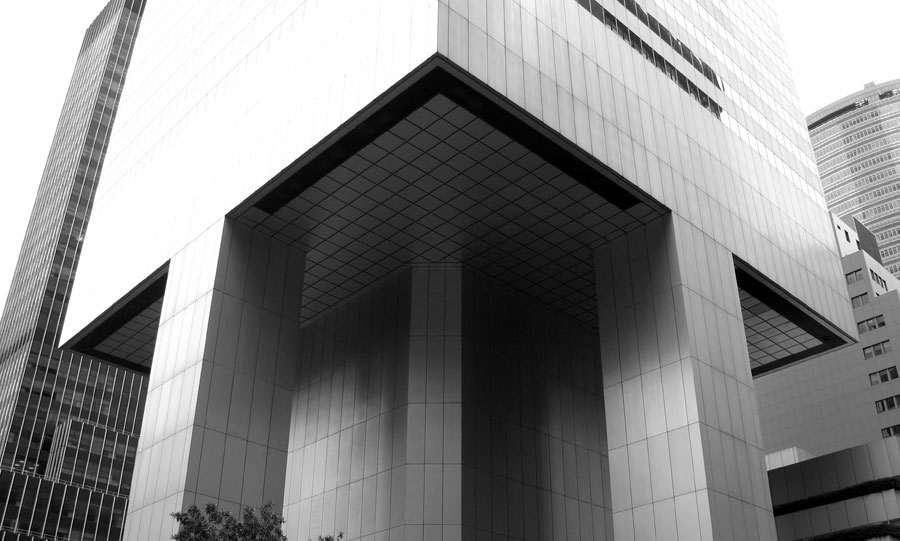 Citigroup Center - formerly called Citicorp Center - is an office building located in NYC's Plaza District at 601 Lexington Ave between 53rd and 54th Street. The shiny skyscraper is one of the most distinctive in Manhattan with its massive 45-degree-angle sloping roof.
Read More...
The Seagram Building: A Midtown Office Space Dream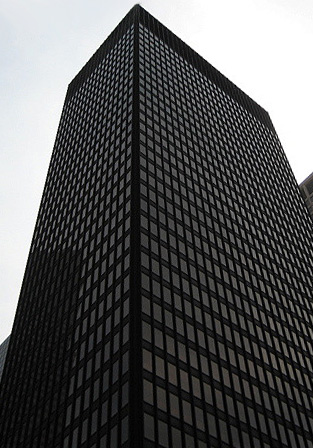 First, take a highball glass and fill with ice. Add a healthy dose of Seagram's Seven Crown Whisky and top with 7 Up. Garnish with a lemon wedge. Arguably the luckiest drink in the world, the Seven & Seven is a refreshing summer cocktail whose popularity helped fund one of the great architectural masterpieces of the 1950s, Mies Van der Rohe's The Seagram Building.
Read More...
Modern & Futuristic Elegance of Art Deco in New York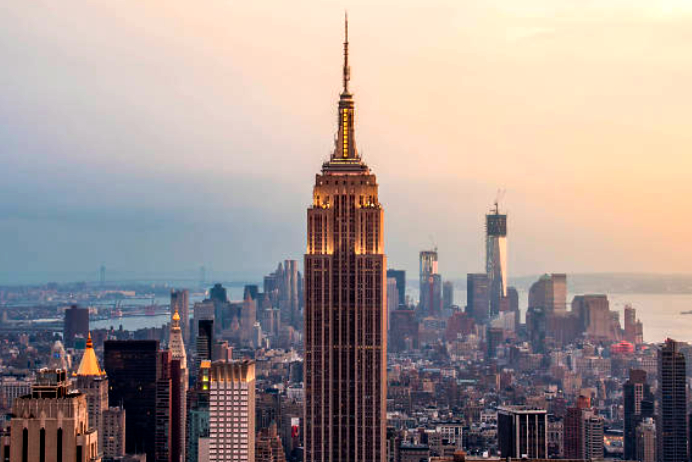 If you ask someone walking down Broadway if they've ever head of Art Deco, they will probably tell you, 'Sorry, I don't know him'. However, most of us highly artistic folks – *wink* - know exactly what Art Deco is when we see it, however, describing it can sometimes be a challenge.
A design style that began during the 1920's in France (Paris to be exact), Art Deco flourished internationally throughout the 1930s and influenced designs in architecture, interior design, fashion and even the visual arts. The term 'art deco' was coined after the International Exhibition of Modern Decorative and Industrial Arts was held in 1935 (Paris again), probably because saying International Exhibition of Modern Decorative and Industrial Arts was such a pain in the you-know-what.
Read More...
The Chrysler Building: An Auto Mechanic's Dream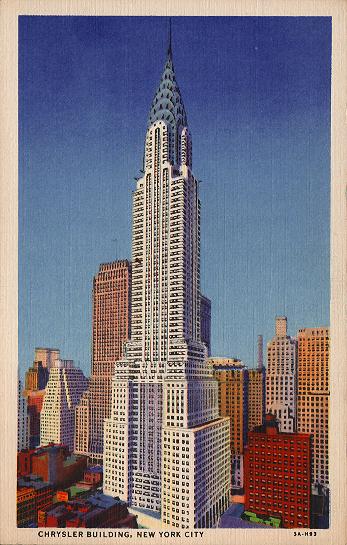 In order to properly give scope to this iconic New York landmark a little bit of history is needed. At the turn of the 20th century the term 'automobile' was not even part of the lexicon and the average person was still using horses and trains to travel.
Read More...
Step-by-Step Guide to Office Leasing in New York City
Read More...
HVAC Delivery
In a vertical city like New York, delivering an HVAC unit can require a couple of extra steps, so to speak. This was the scene on West 19th Street this morning as contractors used a crane to hoist an HVAC unit to the fourth floor and through a large window. 
Read More...