Turnkey Office Space for Rent on Bowery (10002)
Lower East Side Leased
Furnished office space on the Lower East Side
Located on Bowery between Grand Street and Broome Street, where the Lower East Side, Soho and Chinatown converge, there is a turnkey office space for rent that can fit 11 people. This fully furnished office space has a conference table with flatscreen TV and a lounge area with sofa and chair. The layout is open and there are large windows with lots of natural light. The office space rent is all-inclusive, meaning there is no additional charge for WiFi, cleaning, and utilities. And the lease term is flexible – email us for current availability.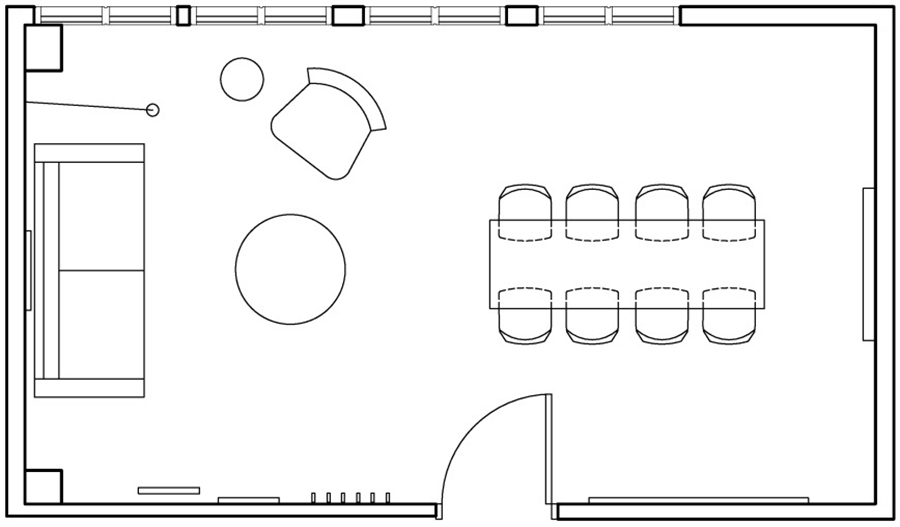 Floor plan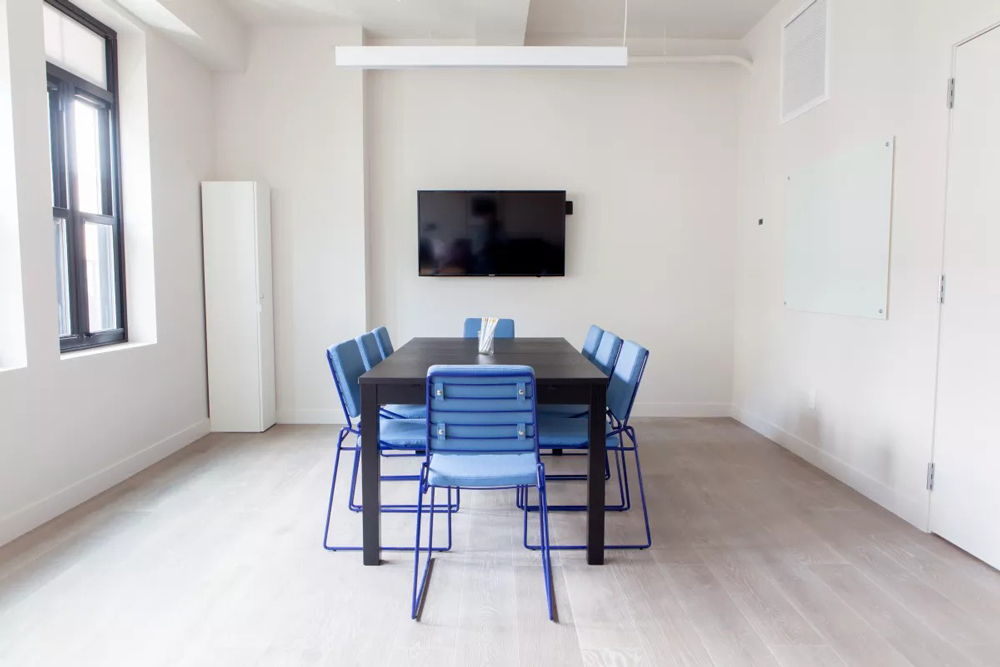 Conference area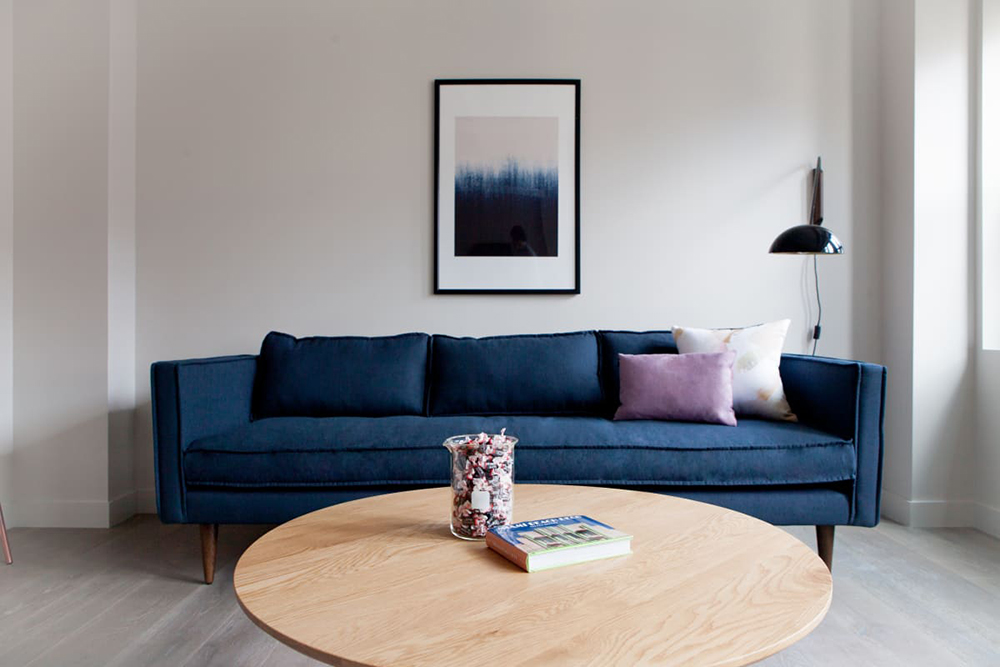 Sofa
A truly flexible office solution, rent office space for one month to five years
Prices are all-inclusive, so there is no additional charges for cleaning, WiFi, and utilities
Fully furnished offices with everything you need – turnkey!
For commitments of 3 months or more, the space can be customized with additional furniture to maximize your teams' productivity. Alternatively, the furniture can be removed to create a more spacious environment, perhaps ideal for a fashion showroom 
All logistics and tech setup will be handled for you, just walk-in and start working
You'll have access to over 500 spaces in the network, allowing you to host trainings, meetings, or take some focus-time whenever you need it
As your business grows and your space needs change, move and expand within a network of similar NYC office spaces