Subleasing Office Space from a Law Firm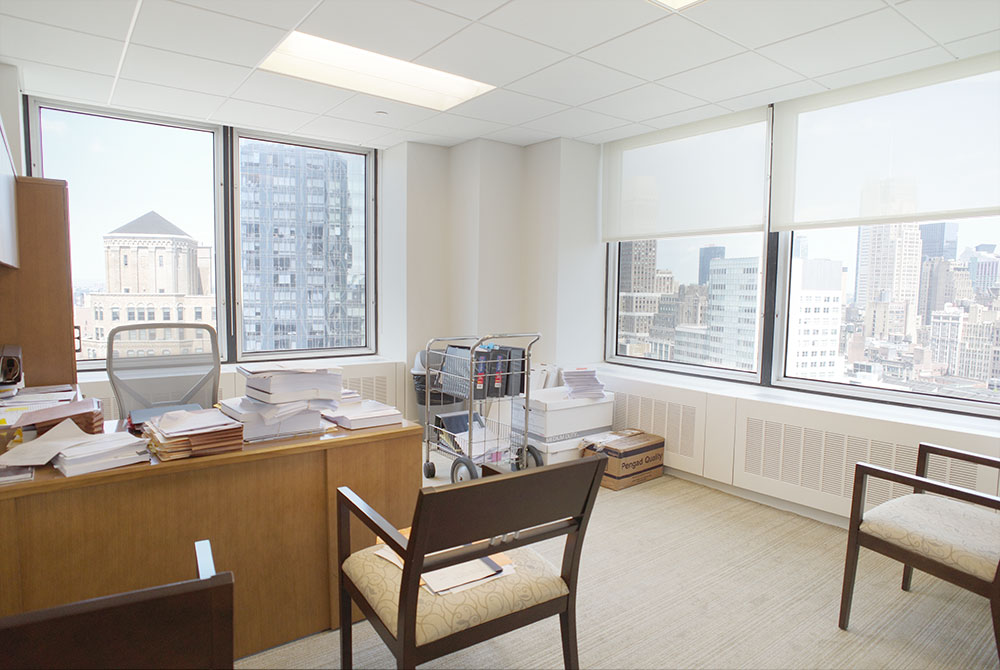 Many law firms in Manhattan have vacant offices within their suite that they are not using. These private offices are just sitting empty, collecting dust. There are lots of reasons why law firms could have excess office space. Maybe the firm has downsized over the years, or perhaps they rented a larger suite than they needed in order to have room to grow in the future. Whatever the reason, many law firms rent office space to sole practitioners or small law firms who need office space to run their business.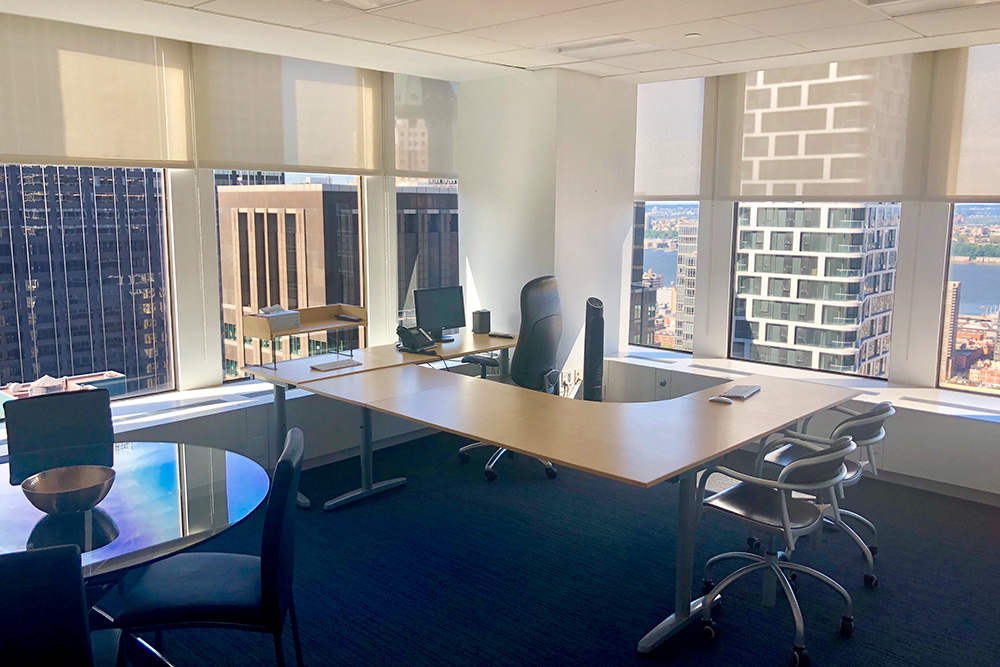 Office sublet in law firm in Midtown
Why do attorneys sublease offices to other attorneys?
The main reason is simple: law firms sublease office space in order to offset their rent obligation. Let's think about it. If your office space rent is $20,000, monthly, and you could rent offices within your suite for $2500 each, that extra income would make a significant contribution to your bottom line.  So, why not have another attorney help offset your rent. 
Another common reason to sublease office space to an attorney is that attorneys can be a source of referrals for your business. As you probably know, attorneys find potential business opportunities that they can't always service. Perhaps they have a full workload and are too busy with other clients, or maybe the client requires an expertise in an area of law they don't practice. For example, an attorney who practices real property law might refer their criminal law cases to a lawyer in the office who specializes in those cases. Or an intellectual property attorney might refer a client to an attorney with a corporate law practice.
Comradery is another common reason why attorneys sublease offices. Frankly, sometimes it's nice to have other like-minded professionals in the office. And not just for water-cooler talk, either – it's beneficial to have colleagues and peers you trust to bounce ideas off of.
So those are just a few reasons why a law firm might consider subleasing offices within their suite to another attorney. But why would an attorney who is looking for a new office space choose to rent a private office within another firm?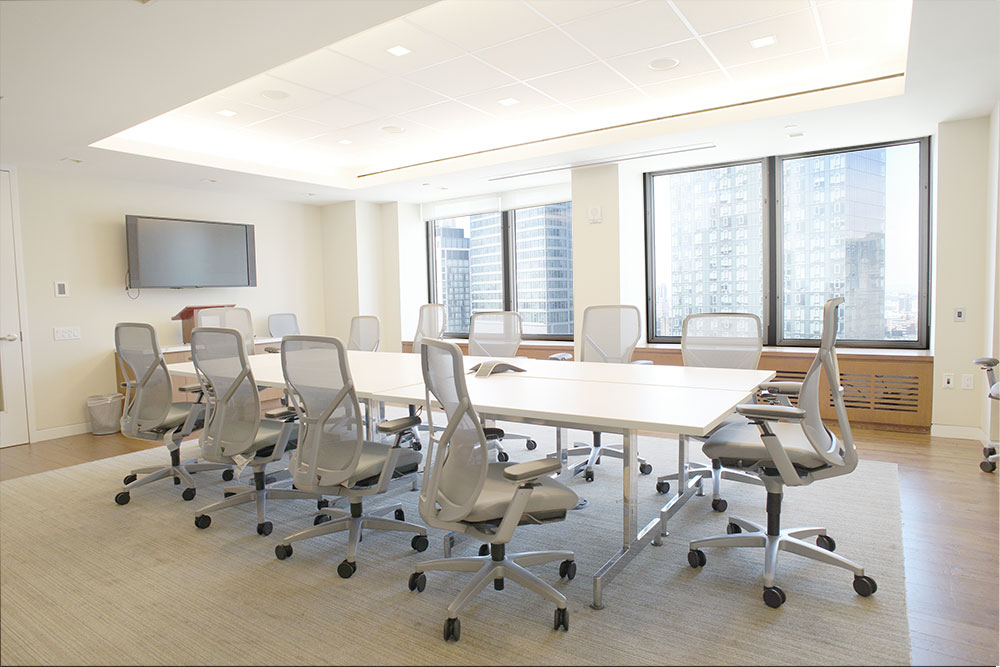 Conference room in Class A building 
6 Reasons to Sublease Office Space within a Law Firm
Support Staff – Many law firms offer receptionist services to their subtenants. The receptionist can answer your phone, take messages, and schedule appointments. This takes the onus off you, so you can focus on running your business.




Fully Furnished Office Spaces – Most law firms offer fully furnished offices with desks, chairs and file cabinets. This will make your move a lot easier. Besides, moving furniture is expensive and usually isn't worth the price you'll pay to move it.




Low Start-up Costs – As a subtenant, you're not paying large sums associated with a long-term direct office lease, like contribution to the office buildout, internet wiring, decorating, and many more things. Generally speaking, you're moving into a turnkey office space. Just bring your computer and files, and get to work.




Conference Rooms – Access to a conference room is important for many attorneys. In shared office scenarios, conference room usage is usually included in the base rent. This is unlike many coworking suites where you must pay by the hour for conference rooms.




Quality Office Buildings – Many law firms are located in high-quality, Class A office buildings. Office spaces in high-quality buildings tend to be larger, meaning, you rarely can rent a small office suite within a Class A building. So, by teaming up with an existing firm, you'll have the opportunity to hang your shingle in a high-class building.




IT Services – Law firms usually offer access to professional copiers that subtenants can use to print and scan documents. While everyone is trying to go green these days, attorneys often still require hardcopies for real estate closings, depositions, and other legal matters.  Maintaining a copier is costly, so it's certainly a perk to have shared use of one.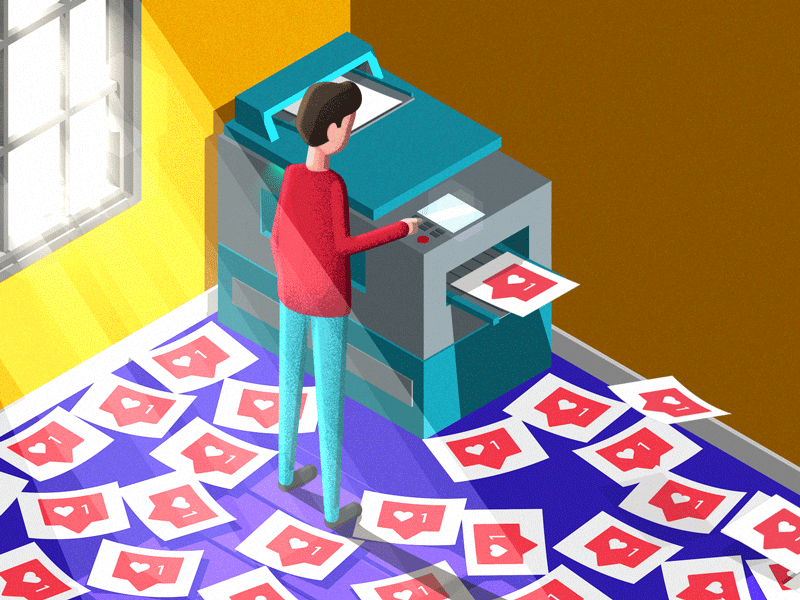 Making copies